9 tags
PRINTS // New Video for "Old-Fashioned Girl" feat....
YO YO YO YO YO YO YO YO YO YO YO… YO! Thrilled to present the brand new video for "Old-Fashioned Girl," featuring my #1 Big Data bandmate and homey, Daniel from Joywave. The video was directed by the brilliant Michael Lawrence, and we co-wrote the story together. It stars the weird and wonderful internet-personality and self-proclaimed "z-list celebrity," FAT...
New PRINTS // "Tracks and Traces (feat. World...
I just premiered another brand new PRINTS song via my pals over at Some Kind of Awesome. The song is called "Tracks and Traces" and features the amazingly talented World War (aka Biet Simkin). On a related note, this one and other PRINTS jams will finally be available digitally via iTunes, Spotify, RDIO, etc… starting next week, so stay tuned for that! Enjoy! A
4 tags
New PRINTS Song // "Old-Fashioned Girl (feat....
Hey folks - here's a brannnnnnnd new song from my PRINTS series. It's called "Old-Fashioned Girl" and features my pal and Big-Data-collaborator, Dan from the band Joywave. This song is actually how Dan and I first began collaborating, and what led to our forming Big Data. Indie Shuffle was kind enough to premiere the track earlier this week - here's the link. ...
Spotify Friday Mixtapes & Archives
Hey folks, Another quarter comes to a close, and which means it's time for me to archive another quarter of my weekly Spotify mixtapes… OR IS ITTTTTT?????? You see, I've decided to switch things up and try to simplify my system a bit. From now on, rather than creating separate archived playlists every quarter, I'm just going to keep it to a total of two playlists: one...
Birchbox Man / Party-Playlists
I did an interview recently with Birchbox Man about how to construct the perfect party playlist. Check it out.
SXSW 2013 Recap
Last week, I made it down to Austin for SXSW. It was my second time going, and it was epic. Saw some old friends, made some new ones, got some sunburns, picked up this mysterious welt on my arm, ate lots of BBQ, and… I swear there was something else… oh yeah I SAW 10,000,000 BANDS! So many shows, so much incredible new music, and I finally got to cross seeing The Flaming Lips off of my...
6 tags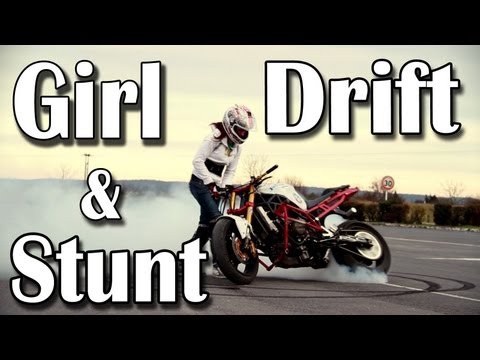 2 tags
A lot of seriously awesome stuff this week....
1 tag
2 tags
Really loving this album. For all my fellow...
The Who Remixes // NBC "Do No Harm" TV Promo
In addition to my work on "Baba O'Riley" a few months ago, I recently had the incredible privilege of remixing a SECOND song by The Who! This time, it was "The Real Me," from their legendary rock opera, Quadrophenia. My remix of "The Real Me" was recently licensed for the national TV campaign to promote NBC's new show, "Do No Harm."...
Sleepwalk With Me
I don't think I ever actually posted this properly here, but a lot of my friends have noticed… perhaps some of you internet people noticed too… I have a teeeeeeny tiny little part in Mike Birbiglia's amazing 2012 movie, "Sleepwalk With Me." It was produced by This American Life's Ira Glass. I play a guitar-strumming emcee at an open mic night, and I have...
Big Data // FEAT Remixes Album Download, Vibe...
The Big Data love continues to roll in! After last week's premiere via Complex Magazine, our Hood Internet remix sees its official release today via MISHKA NYC. Our remix kicks off the album, and is followed up by some other fantastic ones from Lazerbeak, Body Language, Skinny Friedman, and more. You can download the entire album for FREEEE by going HERE. The press coverage for our remix...
Big Data // The Hood Internet & Complex Magazine
Friends! As some of you may know, Dan from Joywave and I have started a new band. It's called Big Data. We're really really excited about it, and we're going to have lots of goodies to share in 2013. Before I continue, please take a moment to LIKE US ON FACEBOOK and FOLLOW US ON TWITTER (@BigDataBigData). For our first official foray into the blogosphere, we have remixed The...
Portable.tv Location Scouting Interview
Did an interview with the kind folks over at Portable.tv about location scouting for my "Come and Go" from last year. Check it out. And here's the video, in case you need a refresher:
PRINTS // "Stay Forever (Vasili Gavre Remix)"
Psyched to share the second remix of "Stay Forever," courtesy of music producer and friend of mine, Vasili Gavre! The remix premiered last week over at Some Kind of Awesome, where they had this to say about it: If you have already been enjoying this track as much as we have, this reworked nugget from Gavre is a surefire way to keep you on your PRINTS love fest… The change up...
Another Quarter of Spotify Mixtapes (Q3, 2012)
Q3 of 2012 has come to a close, and so I must archive all my weekly mixtapes from the past 3 months and start a fresh one. I gotta say, I've been doing this process for a little over a year now, and I look forward to making my mixtape every single Friday. Must be similar to how a radio DJ feels… I've gotten an immense amount of positive feedback from friends and strangers...
PRINTS // "Stay Forever (YATNATM Remix)"
Meant to post this one a while back - here's the first "Stay Forever" remix from the PRINTS series. This one is courtesy of You and the Night and the Music (aka Brooklyn musician and producer, Chris Coombs). It premiered back in September over at one of my favorite blogs, Kick Kick Snare: Channeling the best decade ever, expect the total 90′s-house treatment. In other words,...
PRINTS // "Stay Forever (feat. Paul Holmes)"
Hey folks! It gives me great pleasure to present the 3rd installment from my PRINTS project - this one's called "Stay Forever" and features the vocalist, Paul Holmes. At the time of writing this post, the song is currently #2 on HypeMachine's Twitter Chart, and it peaked at #15 on the WeAreHunted chart, making it the 15th most popular emerging song on the ol'...
1 tag
1 tag
The Who Remix / EA Need for Speed Trailer!
Hey folks! I recently had the opportunity to work with one of the greatest songs by one of the greatest bands of all time… and I say this with no exaggeration. I had the honor and privilege of remixing "Baba O'Riley" by The Who! Not sure exactly when/where/how it will be released, but hopefully I'll be able to share it soon. Being able to hear those individual...
jessetannahill asked: Did you make a remix of Baba O'Riley by The Who?
2 tags
New joints are up for the week!
WILFRED!
One of my old songs, Dance With You, was on last night's episode of one of my favorite TV shows, Wilfred on F/X! The show stars Elijah Wood as Ryan & Jason Gann as Wilfred. The song comes on twice pretty early in the episode, first during a montage of dogs dancing with their owners, and then followed by Wilfred and Ryan dancing in Ryan's basement. Dog-fanatic that I am, it...
Another Quarter of Spotify Mixtapes
Well folks, another quarter-year of meticulous music-listening on Spotify has passed, and here's what I have to show for myself. I've been sticking to my dear old 3-Listens Policy and keeping my Friday Mixtape updated each week. For the months of April - June: I listened to a total of 3247 songs. I listened to a total of 206 new albums, roughly 15 - 16 per week. My weekly...
Intel Interview!
Did an interview with Intel recently for their iQ Blog, alongside my man Josh Madden and some other great folks. Check it out: http://iq.intel.com/story/12246237/sartorial-sounds-high-fashion-meets-high-fidelity-with-new-headphones-1
"Shadow" Video Broke 100K Views on Vimeo!
The "Shadow" video broke 100,000 views on Vimeo this weekend! I'm kinda speechless, folks. A big fat all-capital-letter THANK YOU to everyone who watched, wrote about, supported, and/or helped make the video possible.
"Shadow" Video on Vimeo Staff Picks!
Got some incredible news last night, folks! The video for "Shadow" was selected for Vimeo's Staff Picks, as well as to be featured on their homepage. At the time of writing this, we're up to 31K views & rising fast! I screen-grabbed it here before it disappears into the ether… Yahooooo!!!
Portable.tv Interview
Did an interview with the kind folks over at Portable.tv the other day for the "Shadow" video: "Shadow"'s haunting, surmounting instrumentals are drawn out by the rapper's story of the all consuming woman he can't forget. Contrasted by the ethereal female vocals of White Hinterland, the perfect blend of tension and duality is created.
PRINTS // "Shadow" Music Video
I'm very excited to share the brand new music video for "Shadow (feat. Lyrics Born & White Hinterland)!" It premiered earlier this week over at Consequence of Sound. The video was written and directed by my extremely talented pal, Ryan O'Hara Theisen, and shot on location in Brooklyn in 2011. Here are a few things Ryan had to say about his inspiration &...
PRINTS // "Shadow (Project Jenny, Project Jan...
DOWNLOAD: http://bit.ly/PJPJ_RMX Happy Friday, everyone! Pleased to present the latest "Shadow" remix from my pals, Project Jenny, Project Jan. As some of you may remember, I last worked with PJPJ as co-producer on their excellent 2011 album, Home, Sweet Home. Their awesome remix of "Shadow" gives the song an almost 90's hip-hop vibe, complete with their own verse...
"Wolfman" and Microsoft Project
A few weeks ago, Microsoft brought me onboard for a fun project. They gave me a Lenovo laptop to take down to SXSW and use to make some music. The idea was to record sound samples while walking around Austin, and then use those sounds to create an original song. A film crew (helmed by director, David Sosnow) joined me in Austin to document my adventures, and then they visited my studio in...
TheKickDrums Mixtape + "Come and Go"
My dudes, The KickDrums are at it again! Today at noon EST, they launched a new mixtape, "Follow The Leaders," available for streaming/free download via LiveMixtapes.com. The mixtape features a number of great collaborations with other artists, and includes "Come and Go," the track we made together for my project, PRINTS. If you were alive on the internet yesterday, you...
8 Months into Spotify and Counting...
It's been nearly 8 months since I dove into Spotify, and I'm pretty much obsessed. I thought I'd do a little recap since my initial report in August. Upon making the jump, I've meticulously updated my Friday Mixtape playlist on a weekly basis with new music. I've been listening to each new album I come across 3 times apiece, starring the songs I like best, and then...
@CHLLNGR Exclusive Mix for @URBmag
My pal, CHLLNGR, created an exclusive mix for URB Magazine, and he included his badass remix of "Shadow" on there. Check it: URB Presents: CHLLNGR Anika "No One's There" Burial "Shell of Light (Shlomo remix) CHLLNGR"Haven" (Dixone remix) Kuedo "Truth Flood" Little Dragon "Little Man" (Tycho remix) Grandchildren "Everlasting" (CHLLNGRremix) unreleased CHLLNGR"Desire" (Doctor...
SXSW 2012 Recap (aka "Feivel Goes SXSW")
Well folks, I did it. I went to my very first SXSW this year. I got into Austin on Wednesday night & stayed until Saturday night. I saw roughly 20 - 25 shows, walked about 10+ miles per day, spoke on a panel about the revival of mixtapes in the digital age, and ate a whole lot of BBQ & tacos. It ruled. I threw together a Spotify playlist of my favorites from the week - included 2 songs...